At 1BENMU, we specialize in high-quality millwork services for residential and commercial properties. Our team of in-house woodworkers and designers in Scarborough has an exceptional eye for detail, ensuring that every project we undertake is of superior craftsmanship and tailored to your specific needs.
We use only the finest materials in our millwork, including sustainably harvested wood and top-quality hardware, to ensure that our products are both durable and aesthetically pleasing. Whether you are looking for custom cabinetry, built-in bookcases, or custom furniture, our team will work with you to create a unique and functional design that exceeds your expectations.
In addition to our millwork services, we also offer handcrafted furniture pieces that showcase our team's exceptional skills and creativity. Our designers and woodworkers, who are OCAD University graduates, are passionate about furniture design and committed to creating pieces that are both beautiful and practical.
At 1BENMU, we pride ourselves on providing our clients with personalized service and exceptional craftsmanship. Whether you need custom millwork for your home or business, or a unique furniture piece that will be the centerpiece of any room, our team is dedicated to bringing your vision to life.
Start today and unlock the full potential of your commercial or residential project.
Ease your mind while our experts oversee and manage every aspect of your project.
Simplify the design-to-fabrication process with our in-house drawing designers.
Elevate your space with our premium fabrication, renovation and installation services.
We partnered with 1BENMU for a large retrofit of a restaurant within the historic Mclaughlin Motorcar building. Despite some really tough clients and last minute everything the work was 100% and finished early. Can not recommend more!
Katy Klosowski
2023-05-13
I reached out to the team at 1BENMU to help transform our basement and was so pleased with how everything came together. Carter and Sharon were responsive, professional and extremely helpful as we worked together to tailor the millwork to our space. We initially approached the team to create a solid oak slat wall built-in unit with storage, but we ended up moving forward with three additional pieces – a cabinet with a custom cat door, floating bookshelves and a waterfall table for our ottoman. All of the custom pieces look beautiful in the space. The installation team ensured that the pieces were installed with care. Carter then came back to oversee all of the finishing touches. We would highly recommend the team at 1BENMU for any custom millwork or furniture projects. We look forward to working with them again for future projects.
Solid wood cabinet exterior design simple atmosphere, open storage space, a good cabinet can bring home simple and refreshing
The walnut slats are beautiful, the quality and customer service is amazing. I would recommend this company for any job!!!
We've worked with 1Benmu on a couple of projects and they have consistently delivered exceptional results. They did our slat partition walls. Our clients are usually in awe after the final install. Their craftsmanship is top-notch and the attention to detail is unparalleled. 1Benmu was professional, responsive, and made sure to keep us informed throughout the entire process. We highly recommend them for any custom millwork needs you may have!
Philip Dodgson
2023-02-02
We were thrilled with the end results of our custom vanities by Benmu! Sharon and Claire were extremely helpful throughout the process of designing and worked within our budget. They even coordinated with Top Countertops to ensure a beautiful finished product. We highly recommend Benmu; we look forward to working with them again!
Really professional and dedicated staff. Custom work is always a longer process and it was worth the wait. We live our vertical slat walls. The installers worked extra hard to make the design work in our difficult place. Shout out to Frank, Carter and Mr.Liu.
Awesome work . They did yesterday
Companies we have worked with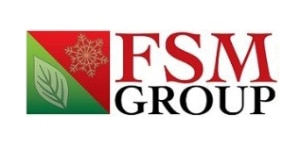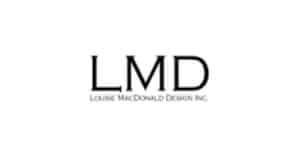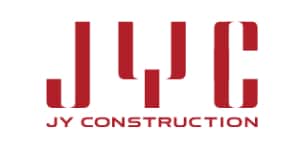 Learn more about our work.
We believe that craftsmanship is more than just a process of making. It is a spirit of being that drives us to push the boundaries of our craft and leave a lasting legacy for generations to come.
Craftsmanship is not just about creating objects, it is about the relationship between the object and the user, the understanding of the natural growth process of both humans and craft objects. By embracing craftsmanship as a spirit of being, we are reminded that our efforts are communal and our spirits are long-lasting.
At 1BENMU, we are dedicated to preserving the value of craftsmanship by using only the finest materials, including sustainably harvested wood and top-quality hardware, to create custom millwork and furniture pieces that are both functional and beautiful.
We understand the importance of the time aspect, and how long it takes for a tree to grow and mature into the wood we use in our millwork projects and furniture. We cherish the beauty and value of the wood, and it is our job as woodworkers, designers, and makers to help our customers understand and appreciate it as well.
Our team of skilled craftsmen and designers are passionate about their work and dedicated to creating unique and timeless pieces that reflect our values of quality, sustainability, and craftsmanship. We invite you to contact us to learn more about how we can help you with your furniture needs and to meet the craftsmen behind 1BENMU Furniture.