Together, We Achieve Design Excellence
What 1BENMU Can Offer To Your Design Studio
When you choose to work with 1BENMU, you gain a reliable partner dedicated to enhancing every facet of your interior design journey, from craftsmanship, innovation and recognition to strategic growth of your design studio, unlocking this way new potentials in design execution and brand development. 
We will assist you in elevating your designs through our commitment to quality craftsmanship
We will simplify the design-to-fabrication process to ensure that the end result aligns with your vision
Architectural Engineering
We will support you in transforming your design visions into reality with our engineering solutions
We will ensure your creative contributions are recognized and attributed for every collaboration
Digital Marketing Support
We will help you enhance your brand's presence, increase organic traffic and attract quality leads
We will help you identify and leverage growth opportunities for your design studio
Interior Design Studios We Have Worked With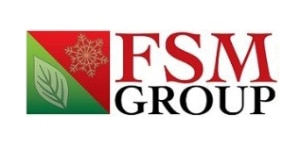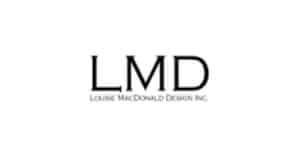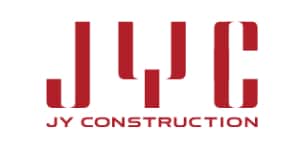 Benefits of Working with 1BENMU
It's not just about the successful completion of projects, it's about building a lasting relationship that contributes to the mutual enrichment and continuous evolution of our shared visions in the interior design landscape.
High Quality Craftmanship
At 1BENMU, we understand that reliable craftsmanship is key in interior design. It's the way we turn creative concepts into reality and make spaces reflect individual style and excellence.
By working closely with interior designers and combining our making skills with their creativity, we produce residential and commercial spaces that are both sophisticated and functional.
When you choose 1BENMU, you're choosing a partner who values good design and top-quality craftsmanship, as we always aim for the highest standards, ensuring professionalism and mutual respect in every collaboration.
Turning a creative idea into a real piece in interior design can be tricky, and that's where our in-shop drawing services comes in handy. With us, interior designers can move smoothly from having a design idea to seeing it come to life.
Our in-shop drawings are detailed and straightforward, serving as a reliable roadmap for bringing designs to life. They clarify any uncertainties, enabling designers to fine-tune their plans before we start the building process, ensuring the final piece is a true reflection of their vision.
Choosing 1BENMU means having a partner who gets every detail of your design, and with our help, you can see your designs become real, showing off your creative touch.
Architectural Engineering Solutions
Creating a design that's both visually pleasing and functional requires a delicate balance, and that's where our architectural engineering support comes in. It allows designers to effortlessly ensure every idea evolves into a functional beauty.
We excel in converting your creative designs into realities that are aesthetically delightful and structurally solid. Our team examines the details of each design, supplying powerful solutions that combine creative wishes with fundamental engineering concepts.
With 1BENMU, you don't have to worry about the technical side of things. We can make your artistic ideas achievable and sustainable, letting you push the creative envelope while keeping everything structurally sound.
Full Project Credits & Recognition
Getting proper recognition is essential, and at 1BENMU, we prioritize giving our partners the credit they deserve for their fresh ideas and creative insights.
After completing a project, we showcase the designer's vision by featuring the completed projects on our website and linking back to the designers' own sites or social profiles, making sure their work is recognized and admired widely.
Choosing 1BENMU is choosing a partnership that uplifts your creative voice and ensures that every collaboration is a path of mutual respect, professional development, and joint achievement.
Digital Marketing Support
In the competitive field of interior design, a strong online presence is key, and our digital marketing approach is about helping you reach your audience through search engines. We go past basic marketing and focus on strategies that are most effective for interior designers.
We provide free consultations and competitive marketing packages to address your unique needs and challenges, making sure your brand gets the right kind of attention.
Allow our digital marketing experts to guide you through the online world and create a presence that reflects your excellent design work and brings your audience closer to your brand!
Business Development & Innovation
Elevating your interior design studio demands more than creativity, it needs thoughtful business development. We're committed to helping our partners refine their business strategies, discover new growth avenues, and secure their studio's lasting growth in this competitive market.
We center our attention on practical and achievable strategies, assisting you in making impactful changes that yield real results, from winning clients to increasing revenue. We're here through every stage of your business development, ensuring each move you make is measured and sets you up for lasting success.
Choosing 1BENMU as your partner in business development means aligning with experts that understands the challenges and opportunities inherent in the interior design industry.